Artists and how to contact them.
March 2019 Exhibition – Past Presences and Present Pathways
Barbra loves encouraging new and more advanced artists and taught in the Redlands for 7 years…she is presently teaching at the Gold Coast Art School at Southport. She has shown her works in N.S.W. and in the Redlands since 1996 in both Group Exhibitions (particularly the Redlands Regional Gallery) & at the Hillier Skuse Gallery….and singularly at the Sunshine Coast and the Aspire Gallery at Paddington, Brisbane. Her painting was accepted last year in the Inaugural Morris Art Prize and she has also shown at the D'arcy Doyle show 3 times.
February 2019 Exhibition –
Nuance – at One Arts Gallery

January 2019 Exhibition –
The Art of Fish – at One Arts Gallery
Andrew founded The Art of Fish, a small creative Company out of his passion for the ocean and everything in it.
If you have a colour and/or style in mind, Andrew will happily take on your commission.  He can also assist in size, colour and composition of an original painting, to bring a space in your home or office to life.
Contact Andrew                            email:         theartoffish61@gmail.com
website www.theartoffish.net
December 2018 Exhibition – Brush Strokes
Brushstrokes- Group Biography
Brushstrokes Exhibition has been formed by a group of five artists who originally met at the U3A painting class at Southport.   They are experienced artists, most of whom had formal training in art, but have enjoyed a continuing friendship and support with a common Iove of art.   All of these artists have exhibited and sold their work- mostly paintings, both acrylic and oils- both interstate, on the Gold Coast.
Jenny McLaughlin: –   She has a flexible attitude regarding her choice of medium and is currently working in acrylics.  A Gold Coast girl, she has exhibited and sold work in various shows on the Gold Coast and in Brisbane.
Julie McVarnock: – .  She has taught Art, English and Photography in high schools at Mt Isa, the Gold Coast, Brisbane and England.  She enjoys working in oils with an emphasis on colour, tone and form.
Nisi (Denise) Papson:-  She has an Advanced Certificate in Art and Design, and a BA of Fine Arts from Monash University, Victoria.
Brian Thomas His colourful paintings depict scenes from his local environment and he is a very skilled portrait painter.
Margaret Williams   She learned many techniques in watercolor, acrylics and oils over many years.  Her images are mainly inspired by her personal experiences and travels and she often uses strong colourful textures.
November 2018 Exhibition – Paradise Revisited
Lainie Cooper was also  a sculpture tutor with the Gold Coast Sculptors Society at Benowa for many years, teaching adult students in ceramics, clay modeling and art workshops. She really enjoyed teaching adults and has made many friends from these classes. This is a fun way to relax and enjoy a great hobby, although many of Lainie's students have gone on to be professional artists.
October 2018 Exhibition – Fantasy of Bloom at One Arts Gallery
ABOUT THE ARTISTS:  
www.kch.pe.kr
Mr Kim Chang Han was born and raised in South Korea.  His life experiences and curious nature brought about in him a fascination with other countries, cultures, communication, and art.  Chang Han's belief is that there is universality in art and that different cultures are not incommensurable with regards to their search for meaning and beauty.
Artist Statement:  I am conscious of the ways in which the subjects of myu art fit with my constitution and with a perhaps particularly Korean emotional sensibility.
I try to stick to experiences from my real life and times, striving to locate my identity relative to my heritage and a positive vision of the future.  I bring to this endeavour a heartfelt appreciation for mysterious nature overflowing with the force of life, and a conception of life as essentially beautiful and pure.
Joanne, Shaun and Dean Purcell – Three independent Polynesian street artists.
ABOUT THE ARTISTS:
ERINS1 – Dean Purcell, brother of Shaun and brother-in-law of Joanna Purcell, it is all in the family.                        @275erz_finer_fdkns
Dean fell in love with graffiti at 12 years of age.  He primarily works with mixed mediums and enjoys networking with other artists.
BLES275 – Shaun Purcell brother of Dean and husband to Joanna Purcell, it is all in the family.   @bles275
Joanna Purcell wife of Shaun Purcell and sister in-law to Dean Purcell, it is all in the family.             @erins1_qld
Shaun is an urban barber hair stylist currently fusing his graffiti art and shapes into tracks within men's and women's hair art.
Joanna loves incorporating Maori/Dutch patterns and life experiences into her work she has a background in teaching and encouraging youth.  In her down time Joanna enjoys sewing fashion items
Facebook  www.facebook.com/runwildGC
Annelie Dahlen –  won the d'Arcy Doyle Art Award 'People's Choice Award' in 2014 with her painting "Hide and Seek".
Annelie's heritage is of the Sami people, indigenous people of northern Europe; Annelie's inspiration comes from the Sami art which is vibrant and grows out of a deep respect for nature.
Come join us to celebrate nature and art, beginning at 6.30pm on Friday the 3rd August 2018, with entertainment by Cate Boleyn.
For further information contact anneliedahlen66@gmail.com
Robert Blackhall – Robert is a resident artist/photographer at One Arts. He is inspired by his local environment in and around his home on Chevron Island.  He has an extensive catalogue of images of the Gold Coast in all its moods.
Contact Robert Mob 0430 719 925:  Quirkshots at  rob.blackhall@gmail.com 
Luba Nikandrova – Capturing the stillness of a beautiful moment.  My brush captures and pauses each beautiful moment;
Contact Luba at www.sweettimesdesign.com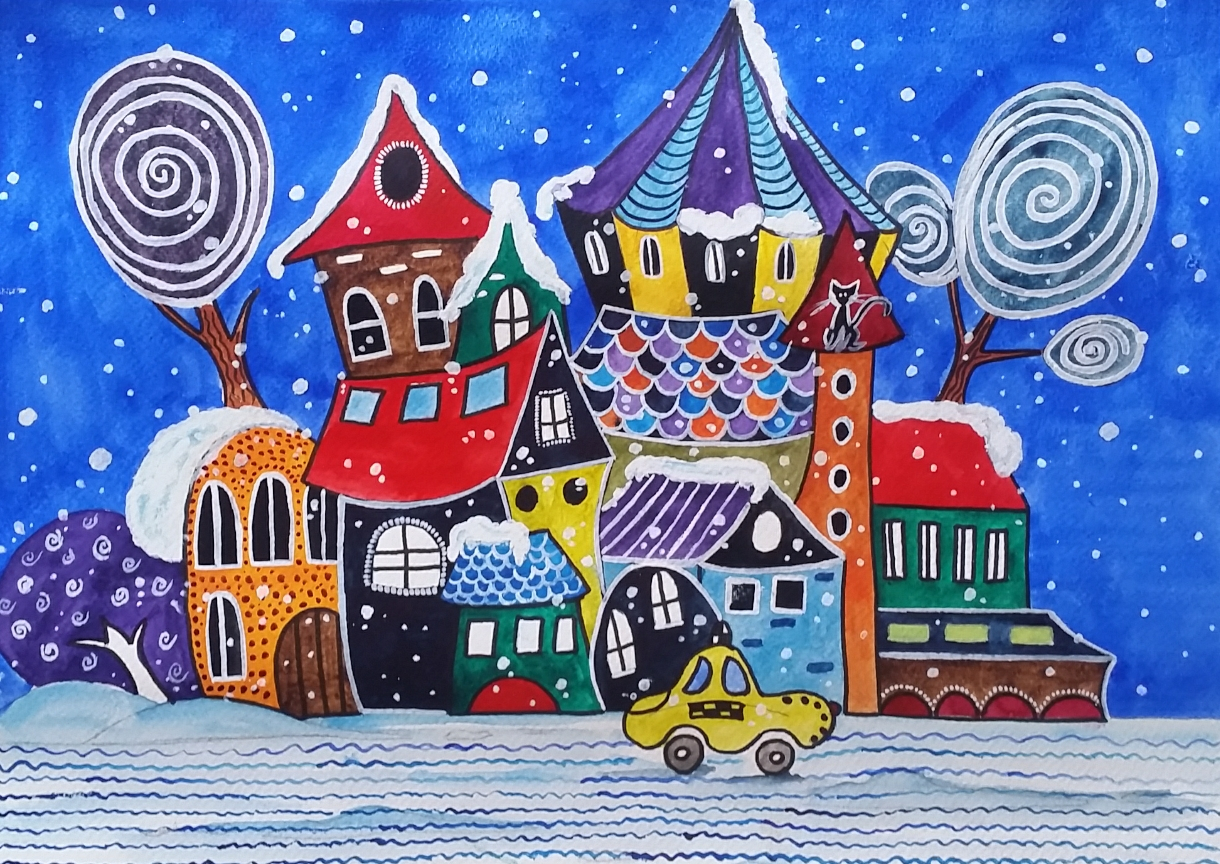 James McKay – James is a renowned watercolourist and teacher.  Capturing the essence of place and emotion, his latest works focus on seascapes around the Gold Coast's southern beaches.
Contact James at www.jamesmckayart.com
Glennys Briggs – As a Yorta Yorta woman Glennys uses her strong connection to the people and the land to inform her work.
Contact Glennys at –  www.minjaaraart.com

Diana White – Diana's passion is life drawing.  Her mixed media works are creative statements, filled with expressive gestures.
Contact Diana at – doodleduck43@gmail.com

Claire Beck – Claire is a raku and alternative firing artist, whose work is highly prized.
Contact Claire on – claire.beck@y7mail.com
Ursula Kelly
I like to take a risk during my colourful story telling opinions.
I was born in Belgium and studied science ( Industrial Chemistry ) and art in numerous forms and disciplines in Germany then lived in South Africa for a number of years but eventually Australia became my home.
I received a diploma of Graphic and Commercial art in 1994 and have been working full time in the industry since then.
June McCotter
I have been painting and creating art in many forms for as long as I can remember. Creativity is in my bones, it's what makes me happy. I let colour inspire and lead me in a direction. Abstraction indicates a departure from reality in depiction of imagery in art.
Thanks for joining me!
Make sure you wear out and don't rust out in your lifetime.